Interview with Edwin
27.09.2013 20:25 / comments:
8
/ view: 2672 /
Author:

Henry IV
"Sometimes to get what you want the most, you have to do what you want the least." (с)
Jodi Picoult, My Sister's Keeper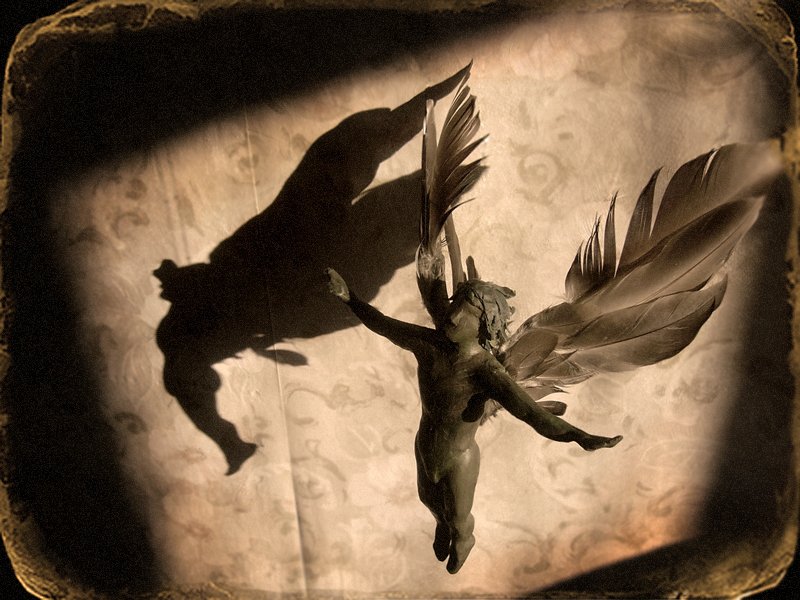 Introduce yourself, please. Where are you from, what are you, how were you involved in the project?
Well, I am

Edwin , I'm a 35 year old guy from the Netherlands. I live in a small town, called Papendrecht. I install moveable walls in the Netherlands and in Europe. I have thought a lot how i got involved in this project and i somehow came across to a link of the game and started playing it :)
Was it your first experience of playing turn-based strategies?
Yes, it was. It was even my first browser game :)
What do you like/dislike in the game most of all?
Well, what i like the most in the game is simple, that is my grilfriend

Lady Laitha, whom I met thanks to the game :) The thing I disliked most was the absence of Admins in the old .COM days. And I dislike cheaters, even though I started as one also with my first char :$
Even though I started as one also with my first char (c) would you be more specific? ;)
Just like most of the players I started to play the game without reading the rules, so I made a couple of chars and transferred gold and arts to each other. As soon as I found the rules and read them, I went to

Arctic and confessed my cheating to him, then he found my main char and blocked my alt chars.
An outstanding confession for the moderator D What is your personal attitude to the Merge? Did you have some problems after it?
No point in concealing my cheating, if people want to know they can always find it out or will bring it in the open, so it is better to come with it myself. I did not find too much problems because I already had a char on RU before the Merge and I was just happy that I could keep both chars :)
Did you overcome the language problems?)
I have never had too many troubles with it. Most Russians I came across spoke English and sometimes I used Google translate (not the best thing :) ) to help out.
Really not the best thing )
I know it is really bad, but it's the best thing to use when you don't speak Russian :D
Tell us, how did you become a moderator?
Well, it first happened when they were searching for moderators. I applied for it and I got recruited by

Lord cepruyc and so I became a Sage. Then I got in a pretty bad car crash and could not come online for more than 6 months, so I got kicked out. When I started playing again I was a lot in the inquire room (chat) and became friends with

Lord Patrickou . He helped me a lot in that time to become a Sage and a chat moderator. Then after a while the recruiter from the Sage clan became MIA and Arctic asked me whether I felt something for the job. And I was more than happy to help out. A couple of weeks before the merge Arctic came again to me and asked how I felt about becoming a Keeper. And I accepted it, because I always wanted to help out the community in any way I can.
Tell a few words about the mod work on com? Is it easier to compare it with ru? Do you know someone from ru-mods to ask for advice? Or you are skilful enough? And under whose charge are the com moderators now - Arctic or cantbstopped?
For the recruiter`s part in the Queries and Help section Arctic has trusted me to deal with it. For the keeper`s part we got a Skype channel with all the keepers there, so if we ever have problems we ask each other, and if we can't get a solution, we ask Arctic for help. But in most cases I can solve it by myself. And Arctic is in charge. I have not seen cantbstopped for a long time, sadly.
Was the old LWM server under the charge of Arctic totally? Or Lexa was also involved in it?
Lexa was later involved in our server.
Could you please explain, what role did cantbstopped play on com?
When Arctic was MIA for a long period, cantbstopped stepped up to help out the moderators' clans. I personally could always work well with him.
I have heard about some tensions between "old school" moderators and him. And Patrickoy also told me about this...was it true?
Some people had troubles with him, yes... I always could work well with him. Some of his actions were strange, but we all are human and make mistakes :)
Actions like what? Give an example.
He made a couple of players get blocked and that was not fair, in my opinion.
Blocked according to the rules? And for what?
It was mostly for Away From Keyboard in thief ambushes.
You still have your own forum-board, don't you? Is it more difficult to moderate and preserve order after the Merge?
Yes, we still got our own forum. No, there is not much changed for us on forums after the Merge.
Do you have an ability to ban ru-players or not?)
I can ban them if only they are logged in on the English interface, I can't ban people from the RU interface. But I can give them gold penalties ;)
)) In conclusion, could you please tell us about your love-story with Laitha?)
Well, it started when

Mирий asked me to do an interview for the radio. So I told Laitha about it, and I wanted some information. I told her I was very insecure about talking English on the radio, because it was not my native language. So she proposed to talk to each other on Skype to give me more confidence. So we started doing that and I felt really comfortable with her right from the start. The interview never came, I didn't know why, but we kept talking more and more. After a couple of days I asked if I could see her on a photo, and I liked what I saw. We kept on talking for weeks each day and we started to get some kind of feelings to each other. Then, 3 months later, I needed to go to Germany for my work, and we decided that we wanted to see each other. After my work I drove to her and then it all started :)
Nice story) I wish you luck
Thank you very much :)
And thanks for the interview)
It was a pleasure )
P.S. "I need a break in the game to solve some troubles in a real life, it is not forever - just for a month or so. (c) Edwin"